Snug Midi 1.2l Stainless Steel Lunch Box
Regular price

Sale price

£19.00

Unit price

per
1.2l Leak Proof Stainless Steel Lunchbox
Features
Leak Proof (Suitable for Wet and Dry Foods)
Movable and Removable Divider
Free from BPA and Other Plastics
Food Grade 304 Stainless Steel
Dishwasher, Oven & Freezer Safe
Durable and Built to Last
Eco Friendly - Reduces Landfill Waste
100% Recyclable Metal
Lid can be 

personalised
Details
Stainless Steel Lunchbox with a moveable & removable divider - ideal for all your lunchbox and food storage needs. Perfect for lunches on the go, picnics & snacks. Made to transport your delicious eats safely wherever you may be travelling.
With its 1.2 litre capacity it is big enough to hold a sandwich and sides or a stir-fry and sauce. Kept secure with clip operated sides and sealed lid this lunch tin is great if you enjoy saucier lunches as it won't leak in your bag.
Made from high quality, thick 304 stainless steel, Mintie Snug Midi is built to last. It can be cooked in, frozen in, stored in, packed full of fruit, veggies, protein, left-overs, salads the options are endless. For packed lunch ideas, have a look at our Inspiration page here to get some ideas for school or the office for you and your family.
This is the best bento box lunch solution which will keep your food fresh, safe and beautifully presented at all times. The divider creates compartments or sections to keep different food separate. Additional dividers are available to create more sections, reducing the need for additional cling film, food wrap or foil, further reducing waste and exposure to plastics.
With the BPA-free removable silicone seal in the lid this lunchbox is made to be extra secure and keep your food fresh until needed. Ideal for kids' school packed lunch, especially for older children or teens.
This is the same great lunchbox from the Mintie Snug Midi Set, without the accessories.
What's in the box?
1.2 Litre Capacity Stainless Steel Lunch Box
1 x Removable Divider
Personalisation
If you would like the bottle personalised, please click the "Personalise" button above and fill in your details. You can find more info about personalisation here

Care
Mintie lunchboxes, pots and bottles come with a 10 year guarantee. If you look after your lunchbox, they will last you for many, many years to come. If the day comes you no longer need Mintie it can be fully recycled. Dishwasher and freezer safe. It's metal so do not put it in the microwave.
Please note: The Mintie Snug Midi has clip based fastening at the sides which may be trickier for smaller hands to open without assistance. However our Mintie Duo or Versa Lunchboxes are ideal for smaller diners which you can see here
Specification
Size: 18.5cm x 13.5cm x 5.5cm (unboxed)
Capacity: 1.2 litres
Weight: 352g
Share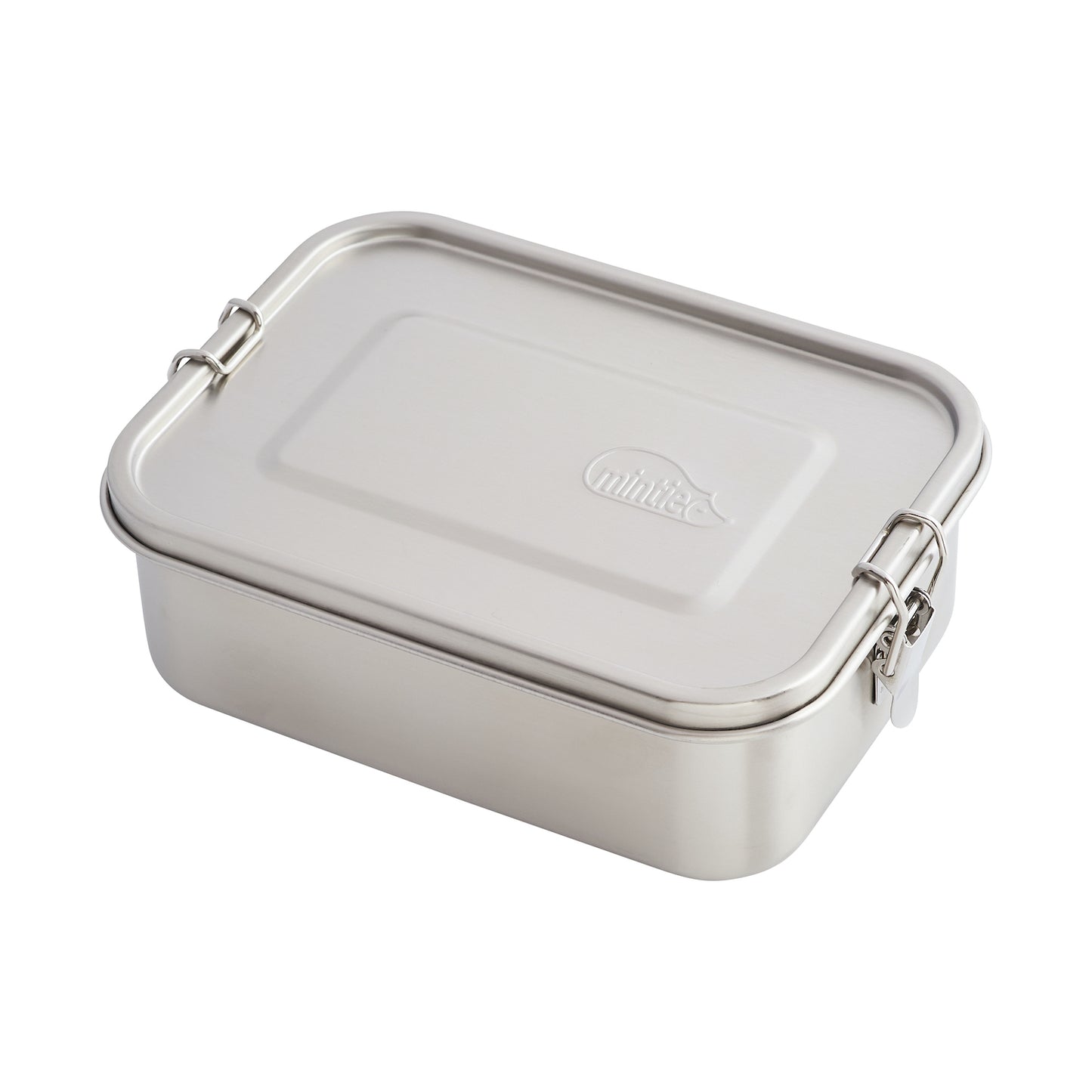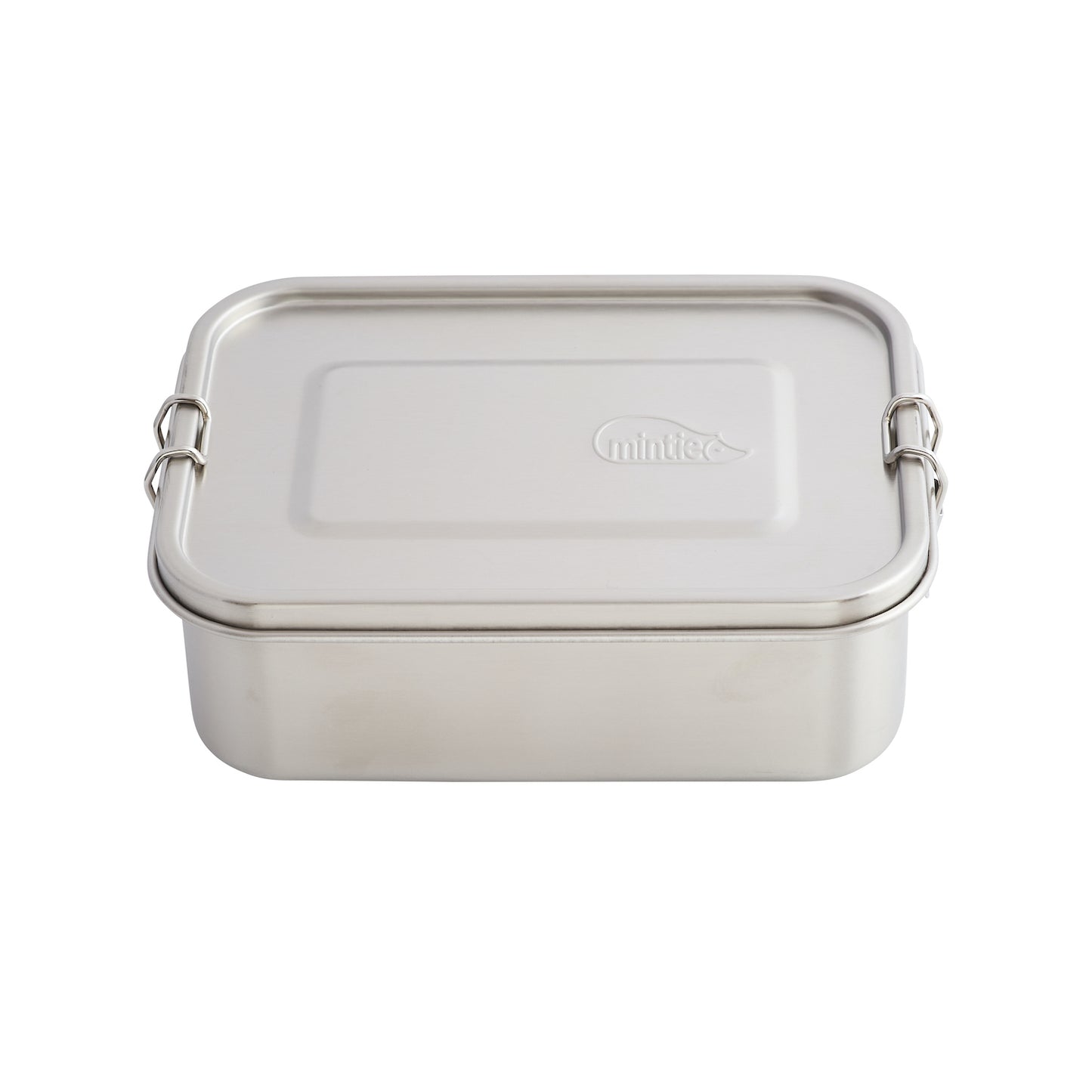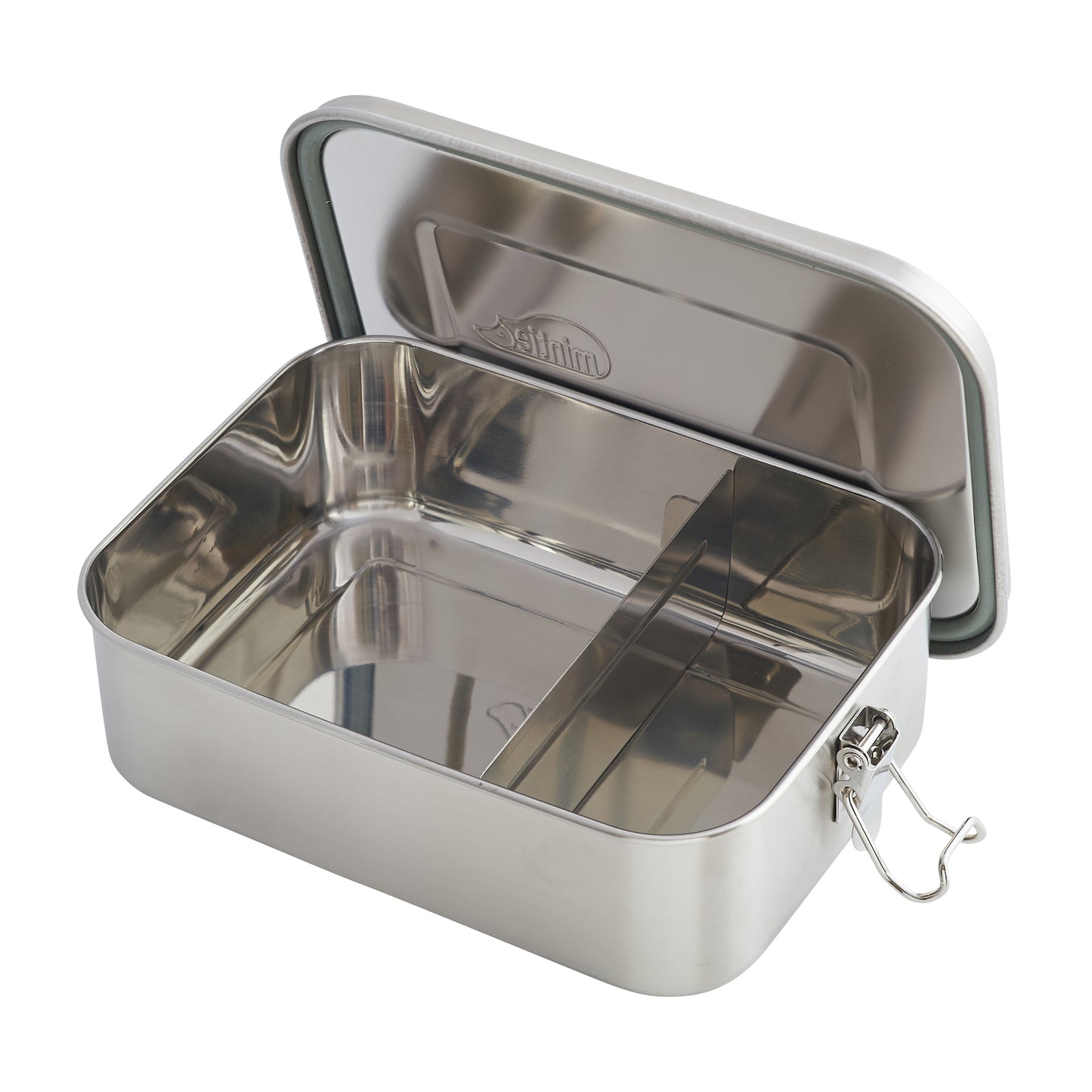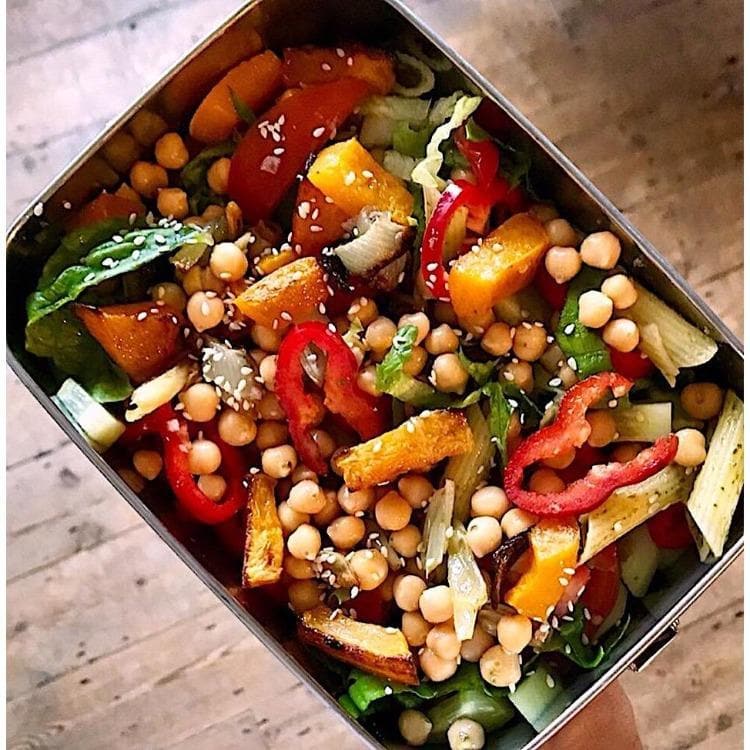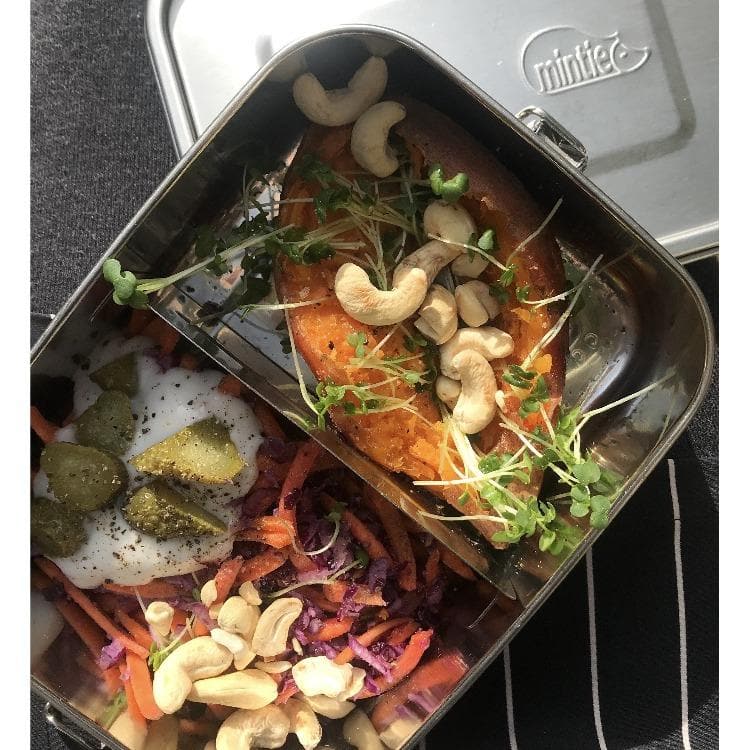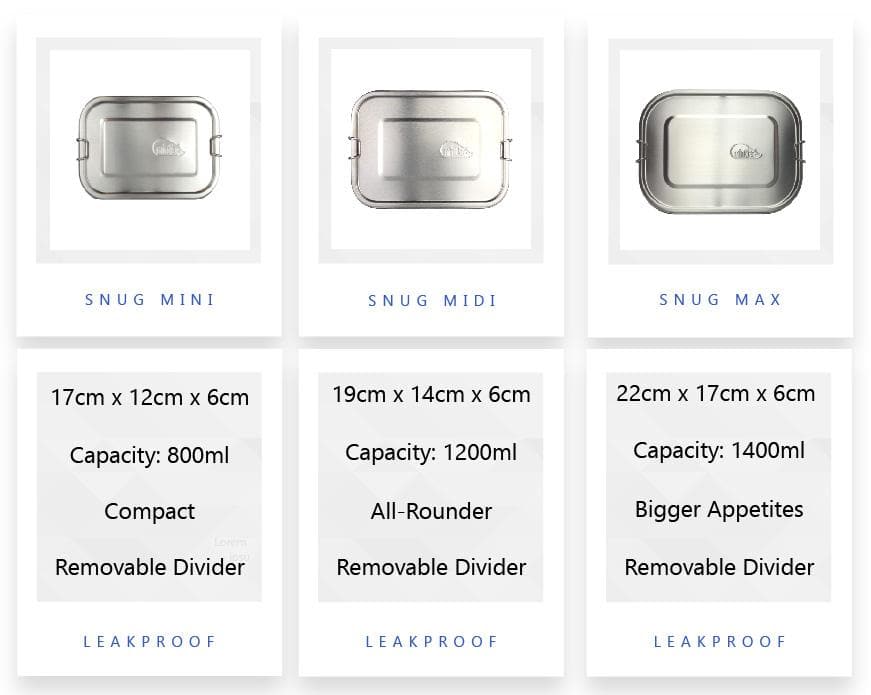 Snug Midi 1.2l Stainless Steel Lunch Box
Ideal
Really pleased with our new lunch box, perfect size. Clips are easy for kids to operate too. Got a water bottle too, the small size for my 4 year old which is a great size, also fits well in a handbag. Spill proof and kid friendly with the sports cap. Would definitely recommend both products.
there is no better choice
will definitely last for ten years and was a great purchase, couldn't be happier and would gladly order more
Very pleased
Love this, seems like really good quality.
Always a fast service for a great service - as well and one for me, I have bought 6 for presents, as well as several snack boxes.