We are Mintie Stainless Steel Lunch Boxes
Mintie is Healthy, Durable & Positive
Healthy - Mintie lunchboxes love to be packed full of the good stuff: Colourful fruit, veggies, protein, salads, nuts, seeds, dips, sauces, houmous... sandwiches, wraps, curries, stir-fries, leftovers...
Durable - Quality steel lunch boxes that will last a lifetime and reduce the need to discard cheap alternatives.
Positive - We are a British business that strives to offer you the best products and service. We give back what we can to help support nature, the environment and community.
Let customers speak for us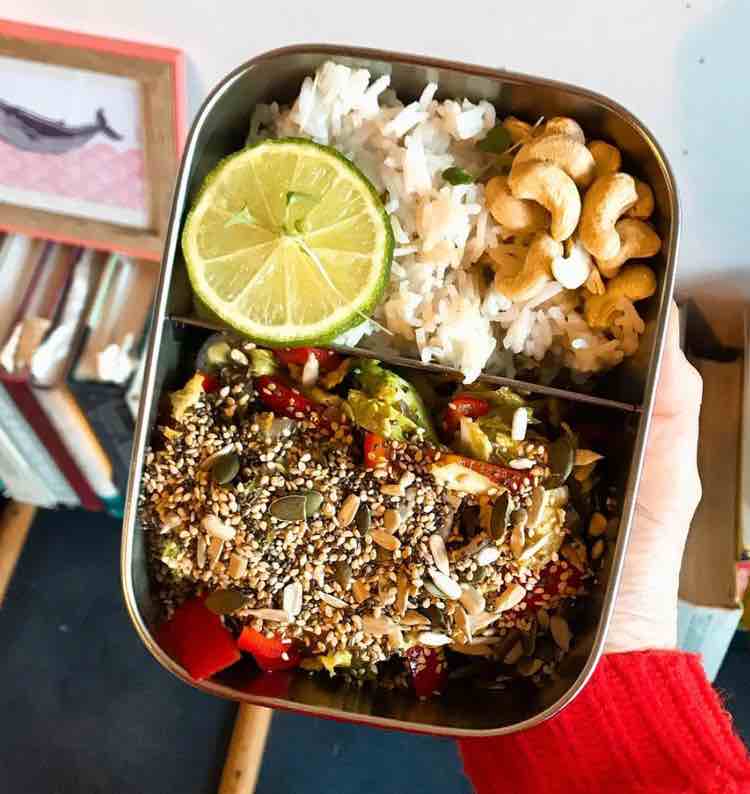 Why Choose Mintie?
Flexible - From the Mini Snack Pot food containers to the Versa Max large metal lunchbox for adults, there's something suitable for snacks & nibbles for weaning, sandwiches and sides or a stir-fry and sauce.
Versatile - Use them for your cooking, leftovers, for serving and freezing. Use them at the deli, cafe or refill store. Use them for meal prep and batch cook in advance
Personal - Buy things that you love and use them over and over. Give a personalised gift that someone will cherish.
Start Good Habits
Beautiful Food - Carry your food in a Mintie and keep your food fresh, safe and beautifully presented at all times. Good looking food is tasty food.
Eco-Friendly - With Minties there is no need for additional cling film, food wrap or foil, helping to reduce waste and exposure to plastics
Start the Journey - We will help you on the journey to buying less single-use plastic. We are building a community of like-minded people that want to improve our environment, our health and our happiness.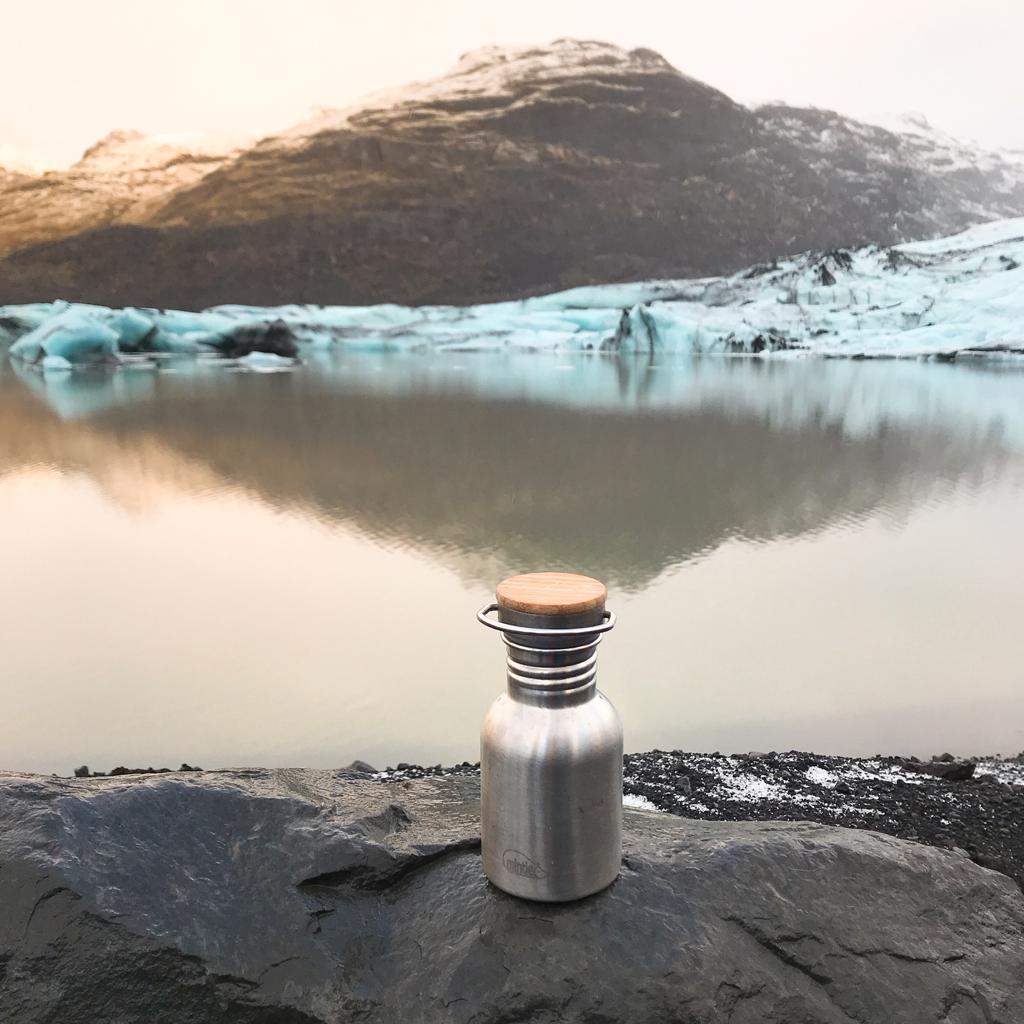 Be Kind to Yourself and the Environment.
Make great packed lunches, and stay healthy! 
Our lunchboxes keep your food fresh, reduce your waste and minimise exposure to plastic and chemicals.
Since the beginning of 2022, we now offset the carbon emissions created by the production and shipping of our lunchboxes.
Change for Good
Lunch Boxes
Bento Boxes

Create your own take on the Bento meal with the kind of foods that you find tasty. Click the levers down in the snugs and stack it up in your lunch bag and off you go with your own airtight bento box! Spread it all out on your desk with a tea towel and tuck in!!!

Sandwich Boxes

The Duo was designed to perfectly fit a sandwich in one section, with a side in the other. The Snug Midi keeps a sandwich nicely together with the removable divider in place

Tiffin Box

Keep your curry or dhal in our leakproof lunchboxes. Stack two or more together and carry in a Mintie Tote Bag. We have lots of options for sauces and sides in our snack pots

Lunch Boxes for Adults

Adults love our strong and stylish stainless steel lunchboxes. They love that they wash perfectly every time, that they last forever and that they make their packed lunch look awesome!

Lunch Boxes for Kids

Kids love their packed lunch in a Mintie. Support our world with the Mintie hedgehog. Segment your lunchbox to keep the food separate without using cling film.

Lunchboxes for Gifts

Lunchboxes make for great gifts. Encourage healthy habits and money-saving with a long lasting high quality present that anyone will find useful.
Food Containers
Snack Boxes

Myriad uses, durable and food safe. Switch to a Mintie snack box and you will use it every day! Keep your tasty healthy snacks to hand. Buy in bulk and take the portion you need every day.

Food Storage

Keep your refill store purchases in them, store your leftovers on them. Freeze your meals in them. Cook in them, serve in them. Take them to the deli or cafe. Buy quality containers that can be used everywhere and over and over.

Meal Prep

A little bit of planning can go a long way to saving time preparing meals. Especially if working at home, having something to hand to put in the oven whilst you are doing other things is very satisfying!

To give it a try, start with an easy meal that reheats well and is simple to prepare.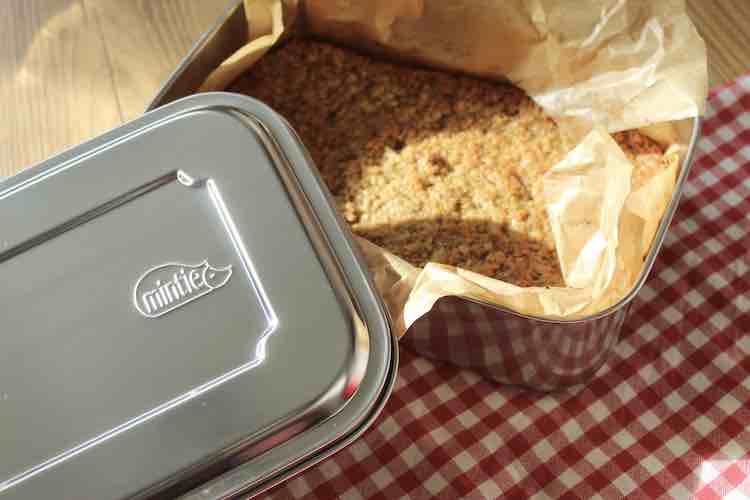 Stainless Steel Lunchboxes
Why do we use stainless steel in our lunchboxes and bottles? We recognise it as the best material to make a useful product that will last a long time and have the least impact on the environment and our health. 
Shop Lunchboxes